Listen in on this enlightening conversation with internationally-renowned philosopher and professor, Dr. Judith Butler, and esteemed critical social theorist/psychoanalyst, Dr. Patricia Clough as they discuss systemic racism. Our guests offer a clear and understandable explanation of what differentiates systemic racism from individual prejudice. They also call attention to the ways that COVID has disproportionately impacted people of color and placed a powerful demand on us to begin a process of mourning. This episode is sure to raise listeners' awareness and understanding of this pressing issue.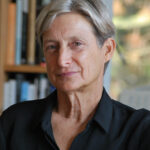 Dr. Judith Butler
Judith Butler is Maxine Elliot Professor in the Department of Comparative Literature and the Program of Critical Theory at the University of California, Berkeley.  She is the author of several books, including Gender Trouble: Feminism and the Subversion of Identity (1990), Bodies That Matter: On the Discursive Limits of "Sex" (1993), The Psychic Life of Power: Theories of Subjection (1997), , Antigone's Claim: Kinship Between Life and Death (2000), Precarious Life: Powers of Violence and Mourning (2004); Frames of War: When Is Life Grievable? (2009), co-editor, Vulnerability in Resistance (2016) and The Force of Non-Violence, (2020).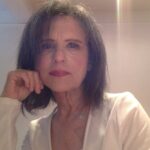 Dr. Patricia Clough
Patricia Ticineto Clough is Professor of Sociology and Women Studies and a practicing psychoanalyst in NYC. She is faculty at the Institute of Contemporary Psychotherapy and the National Institute for the Psychotherapies and on the training committee at ICP. She is author of a number of articles and books, Autoaffection, Unconscious Thought in the Age of Teletechnology, The User Unconscious, On Affect, Media and Measure and editor of Beyond Biopolitics: Essays on the Governance of Life and Death.