Listen in to the inspiring conversation with psychologist/psychoanalyst, Dr. Spyros Orfanos, and
award-winning documentary filmmaker, Ellen Goosenberg Kent. Our guests explore the
intersections of their work with refugees, asylum seekers, and those enduring family
separation. Both take you into the heart of their encounters with this difficult issue. This
episode is sure to evoke empathy and desire for action in the face of brutal injustice.

Ellen Goosenberg Kent
Academy Award-winning Filmmaker, Torn Apart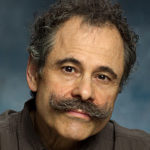 Spyros D. Orfanos, PhD, ABPP
Past President of Division 39
Interim Director of NYU Postdoctoral Program in Psychoanalysis and Psychotherapy