Join us for this hard-hitting conversation between Kathryn "Kitty" Kolbert, distinguished attorney who defended reproductive rights in the U.S. Supreme Court, and Dr. Katie Gentile, esteemed psychoanalyst, professor, and author, as they tackle the current assault on womens' freedom. Our guests put forth both a cultural critique and propose necessary actions for this time of crisis. Listeners will connect a newly nuanced understanding to more effective action.
About Our Guests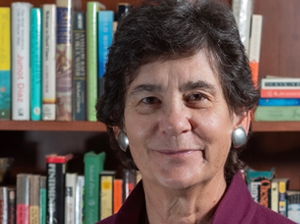 Kathryn Kolbert
Kathryn Kolbert is the co-author with Julie F. Kay of Controlling Women: What We Must Do Now to Save Reproductive Freedom (available from Hachette Books 7.13.2021) where they share the story of one of the most divisive issues in American politics through behind-the-scenes personal narratives and moving accounts of women and health care providers at the heart of nearly five decades of legal battles.
A public-interest attorney, journalist, and executive in the non-profit world, Kolbert has had a long and distinguished career advancing women's rights. A co-founder of the Center for Reproductive Rights, she has been recognized by The National Law Journal as one of the "100 Most Influential Lawyers in America." In 1992, Kolbert argued the landmark case of Planned Parenthood v. Casey before the U.S. Supreme Court and has been widely credited with saving Roe v. Wade.
For nine years, Kolbert served as the Constance Hess Williams '66 Director of the Athena Center for Leadership Studies at Barnard College, which she founded in 2009.  During her time at Barnard she also co-founded the Athena Film Festival. Before joining Barnard, Kolbert was the President and CEO of People For the American Way and its foundation and was the creator and executive producer of NPR's Justice Talking, an award-winning public radio program. Kolbert has lectured at colleges and universities and organizations across the nation and is a frequent commentator on leadership, constitutional, and women's rights issues in the national media.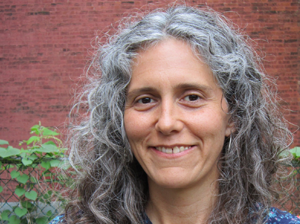 Katie Gentile
Katie Gentile, Ph.D. is Professor and Chair of the Department of Interdisciplinary Studies at John Jay College of Criminal Justice (City University of New York). She is the author of Creating bodies: Eating disorders as self-destructive survival and the 2017 Gradiva Award winning The Business of being made: The temporalities of reproductive technologies, in psychoanalysis and cultures, both from Routledge. She is editor of the journal, Studies in Gender and Sexuality, and on the editorial boards of Women's Studies Quarterly and Psychoanalytic Dialogues. She is on the faculty of New York University's Postdoctoral Program in Psychotherapy and the Psychoanalysis and the Critical Social Psychology program at the CUNY Graduate Center. She has also taught classes on eco-psychoanalysis through human exceptionalism and critical race theory at the Psychoanalytic Institute of Northern California. She is in private practice in New York City. She is also a recording musician who has toured and plays violin with a number of bands.