Join us for this intimate and intellectual conversation between Dr. Gail Lewis and Dr. Lara Sheehi, both of whom are esteemed authors, activists, psychoanalytic therapists, and professors as they engage each others' stories about how their commitments to the decolonization of psychoanalytic discourses evolved. Our guests offer cogent social and clinical critiques that offer a way through painful lived experiences of otherness and alienation.
About Our Guests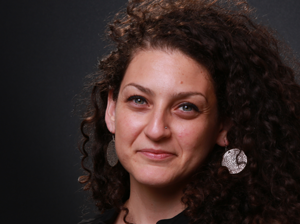 Lara Sheehi
Lara Sheehi, PsyD (she/her) is an Assistant Professor of Clinical Psychology at the George Washington University's Professional Psychology Program where she is the founding faculty director of the Psychoanalysis and the Arab World Lab. She is the co-author with Stephen Sheehi of Psychoanalysis Under Occupation: Practicing Resistance in Palestine (Routledge, 2022). Lara is the president-elect of the Society for Psychoanalysis and Psychoanalytic Psychology (APA, Division 39), the Chair of the Teachers' Academy of the American Psychoanalytic Association, and co-editor of Studies in Gender and Sexuality and Counterspace in Psychoanalysis, Culture and Society. Lara is also a contributing editor to the Psychosocial Foundation's Parapraxis Magazine and on the advisory board for the USA-Palestine Mental Health Network.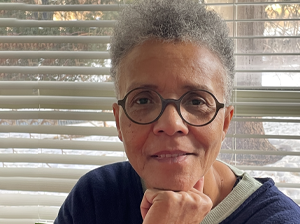 Gail Lewis
Gail Lewis is Presidential Visiting Professor at Yale University (2021-22) and Reader Emerita in the Department of Psychosocial Studies at Birkbeck College and Senior Visiting Research Fellow at the Department of Gender Studies, LSE. She trained, first, as a Psychodynamic Psychotherapist and then as a Psychoanalytic Psychotherapist at the Tavistock Clinic. Her political subjectivity was formed in the intensities of black feminist and anti-racist struggle and through a socialist, anti-imperialist lens. She was a member of the
Brixton Black Women's Group and one of the founder members of the Organisation of Women of African and Asian Descent, Britain's first national organisation for black and other women of colour. She is currently writing a book on Black feminism in Britain and has written on feminism, intersectionality, the welfare state and citizenship, psychoanalysis and Black feminism, as well as the psychosocial dynamics of racialised-gendered experience.
Her publications include 'Race, Gender and Social Welfare: encounters in a postcolonial society' (2000), Polity Press; 'Citizenship: personal lives and social policy' (2004), ed. Polity Press; 'Birthing Racial Difference: conversations with my mother and others' (2009) Studies in the Maternal; 'Where Might I Find You': Popular Music and the Internal Space of the Father', Psychoanalysis, Culture and Society (2012); and 'In the Absence of Truth, At Least Not the Lie: travels towards self, other, relatedness', BPS, Psychology of Women Section Review
(2012), among several other publications. Whilst at Yale in 2021, she presented a paper entitled Black Feminisms and the Psychotherapeutic
Moment to the Connecticut Society of Psychoanalytic Psychology. She works alongside artists and other creative practitioners to explore, disrupt and offer
alternatives to the violent and violating representations of black and queer lives. She and Foluke Taylor were in conversation, discussing 'Black Feminisms in the Consulting Room' as part of Confer's module Women on the Couch (2020). She, along with Barby Asante, Foluke Taylor and others, recorded a reading of M. NourbeSe Philip's essay 'Caribana: African Roots and Continuities' for the podcast Dipsaus (first available to coincide with the
on-line version of London's annual Nottinghill Carnival in 2020). She also participated in NourbeSe Philips Zong! Global 2020. She believes that intergenerational conversations, as part of process of ancestral connection and guidance, are among the most urgent in these times. She is also a season ticket holder for Arsenal soccer club.