EPISODE DESCRIPTION
Listen in on this enlivening conversation with internationally renowned choreographer, Bill T. Jones, and esteemed psychoanalyst, Professor of English and Latino and Caribbean Studies, and Dean of Humanities at Rutgers University, Dr. Michelle Stephens, as they discuss the role of the social world in their work. Our guests tackle a range of topics related to race, trauma, and the pandemic while shedding light on how they navigate the tension between respect for "the canon" while invoking the political. In the process they offer passionate insights into our experience as humans.
About our Guests

Michelle Stephens, Ph.D.
Michelle Stephens, Ph.D., is a licensed psychoanalyst in New York, a professor of English and Latino and Caribbean Studies, and currently the Dean of the Humanities at Rutgers University, New Brunswick. On November 1st, she begins a new role as the Founding Executive Director of the Institute for the Study of Global Racial Justice at Rutgers, New Brunswick, an institute sponsored by the Andrew W. Mellon Foundation. She is a graduate of the William Alanson White Institute of Psychiatry, Psychoanalysis and Psychology, and the author most recently of:  Skin Acts: Race, Psychoanalysis and The Black Male Performer, (Duke, 2014); essays on race and psychoanalysis in Journal of the American Psychoanalytic Association (JAPA), Studies in Gender and Sexuality, Psychoanalysis of Culture and Society, and Contemporary Psychoanalysis; and three co-edited collections in archipelagic studies: Archipelagic American Studies with Brian Russell Roberts (Duke 2017); Relational Undercurrents: Contemporary Art of the Caribbean Archipelago with Tatiana Flores (Duke 2017); and Contemporary Archipelagic Thinking with Yolanda Martínez-San Miguel (Rowman and Littlefield, 2020).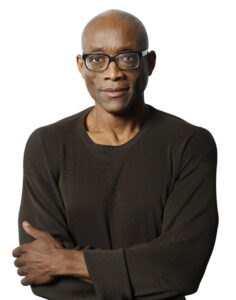 BILL T. JONES (Artistic Director/Co-Founder/Choreographer
Bill T. Jones/Arnie Zane Company; Artistic Director: New York Live Arts) is the Associate Artist of the 2020 Holland Festival and recipient of the 2014 Doris Duke Performing Artist Award; the 2013 National Medal of Arts; the 2010 Kennedy Center Honors; a 2010 Tony Award for Best Choreography of the critically acclaimed FELA!; a 2007 Tony Award, 2007 Obie Award, and 2006 Stage Directors and Choreographers Foundation CALLAWAY Award for his choreography for Spring Awakening; the 2010 Jacob's Pillow Dance Award; the 2007 USA Eileen Harris Norton Fellowship; the 2006 Lucille Lortel Award for Outstanding Choreography for The Seven; the 2005 Wexner Prize; the 2005 Samuel H. Scripps American Dance Festival Award for Lifetime Achievement; the 2005 Harlem Renaissance Award; the 2003 Dorothy and Lillian Gish Prize; and the 1994 MacArthur "Genius" Award. In 2010, Mr. Jones was recognized as Officier de l'Ordre des Arts et des Lettres by the French government, and in 2000, The Dance Heritage Coalition named Mr. Jones "An Irreplaceable Dance Treasure."
Mr. Jones choreographed and performed worldwide with his late partner, Arnie Zane, before forming the Bill T. Jones/Arnie Zane Dance Company in 1982. He has created more than 140 works for his company. Mr. Jones is the Artistic Director of New York Live Arts, an organization that strives to create a robust framework in support of the nation's dance and movement-based artists through new approaches to producing, presenting and educating. For more information visit www.newyorklivearts.org.