Join us for this incisive and rallying conversation between, Drs. Robert J. Lifton and Sally Weintrobe, as they discuss the obstacles to facing our catastrophes, past,  present, and future. Our guests share their personal and scholarly wisdom, pointing us toward the importance of mourning what we have lost and are losing, while encouraging us to sustain hope despite rising demoralization.
About Our Guests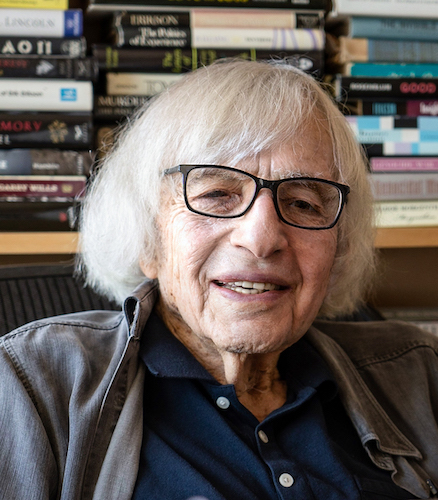 Robert Jay Lifton
A psychiatrist and author whose subject has been holocaust, mass violence, and renewal in the 20th and 21st centuries. His books include Death in Life: Survivors of Hiroshima (winner of a National Book Award); The Nazi Doctors: Medical Killing and the Psychology of Genocide (winner of a Los Angeles Times Book Prize); Home from the War: Learning from Vietnam Veterans (nominated for a National Book Award); Thought Reform and the Psychology of Totalism: A Study of "Brainwashing" in China; and Witness to an Extreme Century: A Memoir. His most recent books are The Climate Swerve: Reflections on Mind, Hope, and Survival; Losing Reality: On Cults, Cultism, and the Mindset of Political and Religious Zealotry, and Surviving Our Catastrophes: Resilience and Renewal from Hiroshima to the Covid-19 Pandemic. Dr. Lifton is currently Lecturer in Psychiatry at Columbia University and Distinguished Professor Emeritus of Psychiatry and Psychology at the City University of New York.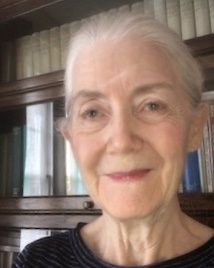 Dr. Sally Weintrobe
A psychoanalyst working on our relationship with nature and the climate crisis. A Fellow of the British Psychoanalytical Society, she chairs the International Psychoanalytical Association's Climate Committee. She is one of the 31 Global Commissioners from different disciplines for the (2021) Cambridge Sustainability Report. Her publications include
Engaging with Climate Change: Psychoanalytic and Interdisciplinary Perspectives
, numerous peer-reviewed articles, and most recently, the ground-breaking book,
Psychological Roots of the Climate Crisis: Neoliberal Exceptionalism and the Culture of Uncare
, which traces how economic, political, and everyday thinking have become suffused with Exceptionalism, kept in place by what she calls the Culture of Uncare.